Phases of a tsunami
Generation
A tsunami often results from the sudden change in the topography of the ocean e.g. a seism due to plate tectonics or a landslide. But it can also be created by a meteorite impact.The relationship between the height of the tsunami wave and the magnitude of a seism is complex. It strongly depends on the relative displacements (velocity, acceleration,…) of the plates during the earthquake, a large but slow displacement will create a small wave. Moreover the local topography of the coast (strong slopes of the seabed) can significantly modify the wave height (resonance effects).

Click on thumbnail to watch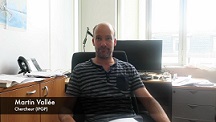 Propagation
Once the tsunami is triggered, we enter the phase of propagation. Contrary to what one might think, the wave of tsunami in the ocean is not visible. Indeed, his height does not exceed 50 cm and the wave extends over 100 km! A boat would not notice, therefore, it was long thought that the tsunamis were forming near the coast. Sailors left on the high seas didn't see the tsunami until they they returned to the port and everything was a shambles! On the other hand, if the tsunami remains little visible on the high seas, there moves very fast, up to 800 km/h (almost the speed of sound!). Thus, the evacuation is almost impossible for tsunamis declaring themselves too close to the sides.

Click on thumbnail to watch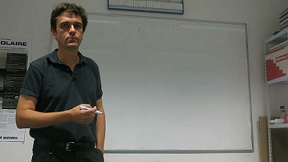 Surge
Approaching on sides, the tsunami slows down, and at the same time its height increases up to claim a few meters. Specific geographies can increase this height up to 60 m. Generally, the tsunami wave is not significantly larger than an ordinary wave, but unlike her, tsunami wave carries astronomical amounts of water, and can therefore penetrate the Earth and wreak havoc.

Click on thumbnail to watch